Advertise on The Jazz Mann
With an audience of over 4,000 (and growing) dedicated Jazz fans visiting the site each month, The Jazz Mann is the perfect platform to place highly targeted advertising.
And with visitors spending well over three minutes on the site and looking at, on average, over three pages per visit they have plenty of time to take in your message.
The Jazz Mann has a range of value-for-money promotional banner* opportunities throughout the site.
Banner size
(Width x Height in Pixels)
CPM
(Cost per 1000 views)
Banner position
728 x 90
£6
Top leaderboard
336 x 280
£5
Right hand large rectangle
160 x 600
£4
Right hand skyscraper
468 x 60
£3
Full banner - article bottom
In addition to banner advertising we are always interested in advertising and promotional opportunities to help you get your message across. Contact us for more information.
*All banner advertisements are served on a rotational basis for the contracted number of views (impressions).
JAZZ MANN FEATURES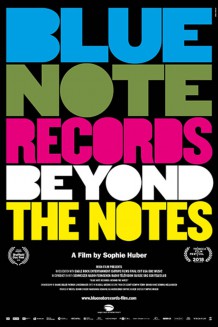 Celebrating the 80th anniversary of the founding of Blue Note Records in 1939 this is absolutely essential viewing for anybody with even the slightest interest in jazz.
---
Nashville, Tennessee musician (Adult Contemporary / Jazz / Singer - Songwriter), Scott Gray is releasing his new video 'ÄúSomeday'ÄĚ via The Jazz Mann.
---
JAZZ MANN RECOMMENDS
---