LATEST JAZZ REVIEWS
Steve Fishwick Quintet featuring Grant Stewart, Progress Theatre, Reading, Berkshire, 23/11/2018
"The programme bore the hallmark of classic bebop; frenetic, fast-paced, virtuosic and with a competitive edge that kept everyone on their toes", writes guest contributor Trevor Bannister.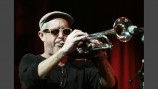 EFG London Jazz Festival, Friday 16th November 2018.
The Two Fridas
---
Vitor Pereira Quintet, The Hive Music & Media Centre, Shrewsbury, 10/11/2018.
In the Corners of Clouds
---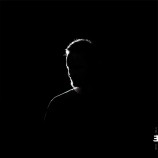 Life I Know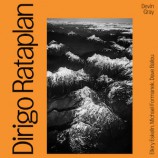 Dirigo Rataplan ll
François Bourassa Quartet, 1000 Trades, Birmingham, 04/11/2018.
Supermood
---
MORE JAZZ REVIEWS...
---
JAZZ MANN FEATURES
Ian Mann enjoys the final day of the Festival and performances by Flying Machines, the Monty Alexander Trio and Bill Laurance and the WDR Big Band conducted by Bob Mintzer.
Ian Mann on a diverse day of musical performances including those of Ranjana Ghatak, Hilde Marie Holsen, Ivo Neame / Pete Wareham Duo, Trish Clowes' My Iris and the Avishai Cohen Trio.
JAZZ MANN NEWS
Friday, December 14, 2018
Jazz North's Northern Line has supported 67 jazz artists and ensembles from across the North with over 700 gigs. This month, applications open for Round Seven of the scheme. Press release attached.
Comments (0)
---
Friday, December 14, 2018
The Green Note has forwarded its latest newsletter including details of forthcoming musical events.
Comments (0)
---
Wednesday, December 12, 2018
Jez Matthews of Jazz at The Lescar has forwarded details of a typically exciting programme for December 2018 and January 2019. Details attached.
Comments (0)
---
JAZZ GIGS & EVENTS
Tuesday, October 16, 2018 - Monday, December 31, 2018
Friday, December 14, 2018
Friday, December 14, 2018
Tuesday, December 18, 2018
Friday, December 21, 2018 - Saturday, December 22, 2018
---
JAZZ MANN RECOMMENDS
Follow us on Twitter!
---